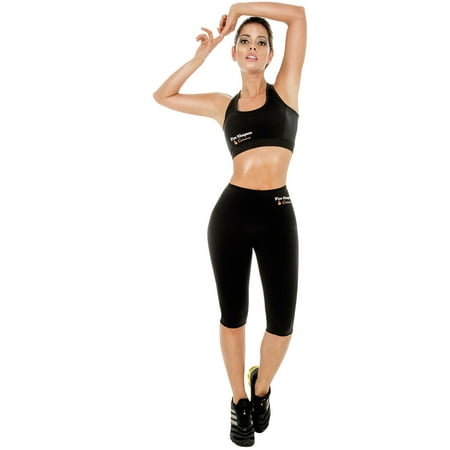 Body shapers are made of spandex, nylon, and breathable fabric materials. They are rigid materials sewn together and cut in such a pattern that results in a completed garment that tucks and shapes the body. In addition, body shapers improve posture and the confidence of a woman as it provides an overall sleeker physique.
These body shapers are worn underneath any outfit, making them comfortable and not causing any contracting sensation. The right type of body shaper is useful in making the body slim for an impermanent period of time.
Taking Measurements For Shapewear
Knowing the measurement of your body will help you choose the right body shaper that fits your body perfectly. To make the measurement, you should be in your underwear on comfy adjusted clothes such as comfortable top or leggings.
The Bust – Before you start, make sure you remove your bra. Begin the measurement with the bust by measuring at the widest points, ensuring that everything remains horizontal all around the body.
The Waist – At this point, the narrowest point is not where your belly button is located, but it is really higher. It is just under your rib cage if you feel with your hands.
The Hips – Measure your hips, and note that the widest point is not the place you feel your bones on the sides; it is lower. It is about the level of the crotch, more or less for the majority of women.
Now that you have the three measurements needed for the shapewear, keep them for until another time when you order body shaper online and can't make a decision about the size to choose. For the best fit, order average size.
Determine Your Body Type
You will be able to focus on the parts you like in your body when you style yourself and also hide those parts you prefer less when you know your body type.
Pick the body shaper designed for different areas of the body once you know your body type. Make sure to select body shaper based on your problem areas and choose the most suitable garments for you.
Different Types Of Bodies
Triangle Shape / Pear Shape
Inverted Triangle Body Shape / V Shaper
Rectangle Shape / Banana Shape
Apple Shape
Hourglass Shape
Triangle Shape / Pear Shape
Inverted Triangle Body Shape / V Shaper
Rectangle Shape / Banana Shape
Round Shape / Apple Shape
Hourglass Shape
How Much Control Is Considered Necessary
Body shapers can offer diverse levels of firmness and control. They are attuned on a particular level depending on your personal comfort and preference.
For instance:
Firm body shaper gives general support and compression to create a slimmer appearance.
Moderate-control body shaper provides a slimmer and tighter look. It also aids in minimizing bulges in certain areas. It comes in the form of shorts, camisoles, bodysuits, and briefs.
The light-control body shaper offers very negligible support, and it is the most comfortable body shaper. Examples of light control body shapers are shorts, camisoles, and slips.
Conclusion
A body shaper is ideal for controlling the way your body appears in a gown, skirt, dress, and even in shirts and jeans. It gives firmness to help in fashioning contouring at the waist, assist in making your stomach and back flat, lifts the buttocks, bust, and lots more. A body shaper should always be convenient to wear all day without pinching, regardless of the type and style. In addition, it should have the correct level of firmness to avoid any uneasiness and health issues.